Ways to Give Back to the Local Community That Helped Your Business Succeed
Your company won't be where it is today without the support of the community. When you first started, you only target the local audiences. You've even found the courage to keep going because the locals saw your potentials. The first set of employees you've hired were also locals. Without them, your business won't be a success. Hence, it's only right that you find ways to give back to the community. Here's what you need to do.
Build a comprehensive internship program
Hiring local interns allows these young people to see how your business is run. They will learn from your company. They might even decide to work with you. If not, they can work elsewhere and apply what they have learned. They might even start their own business that can also help the community even more.
Partner with nonprofit organizations
If you don't know how to start giving back, work with nonprofit organizations in the area. They know what to do. They also have tools at their disposal to keep things rolling if you want to commence your community extension programs.
Sponsor events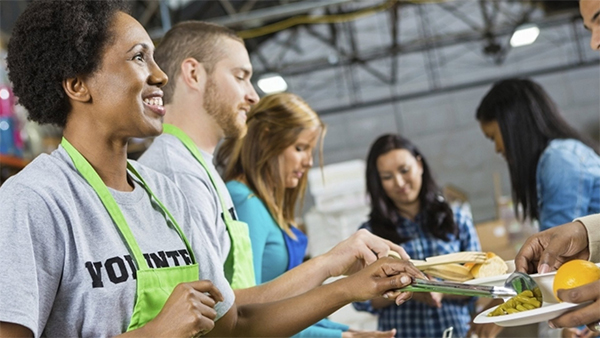 If local organizations approach you for sponsorship, don't hesitate to do it. It's even more meaningful if it involves young people. They're eager to do something significant and they need financial backing. With your resources, you can make these events possible. The good thing is you can always ask for an exchange deal. For instance, you can setup banners as a sponsor or a booth where people can know more about your business. The organizers can also plug your company while the event is ongoing. The best part is you don't always offer financial resources. You can also provide whatever the organizers need, including your own products, if relevant. It further helps in your marketing efforts.
Respond to crises
When natural disasters and other problems hit the area, you must be among the first to respond with whatever help is necessary. You want people to know that they can count on your company to provide resources to help them get back on their feet. Coordinate with the local government to see what you can do to help.
Allow the use of your technology for other applications
When you run a business with exclusive use of certain technology, open it to other causes. For instance, during the pandemic, some companies allowed the use of their technology to create more ventilators or hasten the delivery of medical services. You might want to keep things within your walls to prevent replication, but you must make an exemption during this time of need.
You might think that you're spending more because of the help that you're extending, but you will get a lot in return. Besides, companies shouldn't just exist to make money. It must also be a part of your goals to help whenever you can.
Photo Attribution:
1st and featured image from https://www.coxblue.com/wp-content/uploads/2019/01/5-Ways-Your-Small-Business-Can-Serve-the-Local-Community-1280×720.jpg
2nd image from https://www.inc.com/john-rampton/10-ways-to-give-back-to-your-community.html