Rebranding Tips that Might Work for Your Business
When you felt like your business model or image has been damaged by a recent event or a failed marketing campaign, it doesn't mean the game is over. It's possible for you to start over again and prove your worth. Even major companies try to rebrand and prove that they can do it the second time around. These rebranding tips might work in your favor.
Embrace your last mistake
People will give you the chance to start over provided that you embrace the mistake of the past and be humble enough to acknowledge that you're in need of doing a better job. The worst thing to do is ignore that your company made a mistake before. As you try to create a new brand, you need to show your sincerity to do better and your vision as you move forward.
Target the right audience
One of the mistakes you had in the past was that you didn't really care about your target audience. You kept on coming up with ads without a clear idea on who should receive them. This time, you need to have a laser focus strategy. If your goal is to target to older audiences, your ads should be suitable to them. You even have to invest in platforms that will appeal to them. Don't dwell too much on social media campaigns if you know your target audience won't see what you put out online.
Be more engaged
Your problem before was that you tried separating your company from your target audience. It was difficult for people to reach out to you. If they have issues with your products and services, they couldn't contact your representatives. Therefore, even if they're still interested to patronize what you offer, they decide to change their mind because you don't seem to care about them. When you try to rebrand, you also have to create a friendlier image. Try to respond to direct messages. Reply to comments on social media. Make the people feel that it's easy to reach out to you.
Switch things up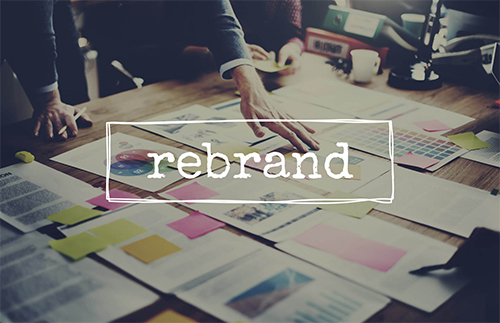 You might be wrong before in branding your products as the cheap alternative. Although it's an effective strategy, most people might attribute being cheap as poor quality. Therefore, if you want to remove that notion, you need to highlight the quality of what you're selling. You can still talk about selling affordable products, but it's not your primary selling point. Evaluate what you did wrong in the past, and try your best to change it.
People will still accept you
If you come up with an effective rebranding strategy and work hard to take back your name, people will respond to you. They will give your company another chance and become loyal to the brand again. Most of all, you need to focus on providing benefits to the people instead of being concerned only of how much you're going to profit in the end.
Photo Attribution:
Featured and 1st image from http://www.citrixguru.com/wp-content/uploads/2018/05/rebranding.jpg 2nd image from https://marketingland.com/rebranding-your-local-business-dont-start-without-reading-these-tips-245217