Get Your Money's Worth While Shopping
Shopping can be one of the most enjoyable pastimes for many individuals. But one thing that makes it memorable and worthwhile would be being able to get a good buy. After all, there is nothing like the feeling of getting something new at just a fraction of the price advertised. Here are ways on how you can get big bang for your buck: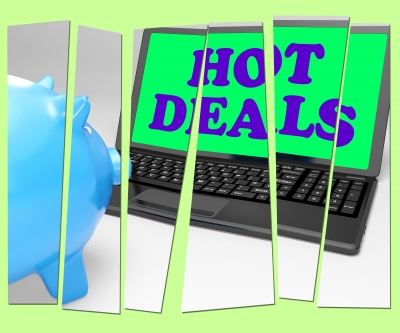 Go to outlet stores
Outlet stores are the best places to shop at. As most outlet stores offer designer outfits at a fraction of the original price, you will definitely get your money's worth shopping there. However make sure that you scan the item very well as there are some merchandise located in the outlet stores that are actually of lower quality. However there are also clearance items that have been pulled from other branches. Make sure that there are no damages such as holes, rips of seam issues. Should there be any problem with the item you want, do your sums to see if it is worth fixing it up. Your bill at the tailor might come out to be more expensive as compared to you buying the item at its original price.
Do off-season shopping
One of the best ways to get big discounts would be by shopping off-season. If you need a winter coat, the best time to purchase one at a good price would be during spring. The same concept applies to purchasing beach wear. As most customers would be buying clothes that are appropriate for the season, off-season items tend be ignored, thus would be priced lower.
Buy from wet markets
Wet markets would be some of the best places to get the best bargains. But then this would depend on what you are going to buy. If you are looking for electronics, the wet market would not be the best place to find what you need. Buy if you are looking for food stuff such as poultry, vegetables and fruits, the wet market would be the best place for you to scrounge up a discount. You can even purchase boxes of fruit and vegetables at a very low price. It is also good to purchase towards the time the vendors will start closing as they are willing to lower the prices so they can stock up on fresh produce the next day.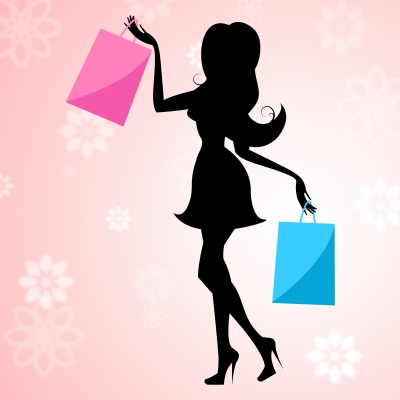 Haggle, haggle, haggle!
One of the sure ways to get a good price would be by haggling. Of course, it is not possible to haggle when buying at a department store. But if you are purchasing an item from a flea market, a wet market or a night market, haggling is the way to go about. One trick in haggling is to offer at least 50% off the price offered to you. From there, you can negotiate with the seller until you both reach an agreed-upon price.
Buy in bulk
Discounts are usually given if you buy in bulk. Department stores usually sell similar items by 2's or 3's at a lower price, as compared to if you only bought one item. But if you are buying from outlet malls, markets or stores which sell by bulk (also known in Asia as wholesale malls), you often have to buy in bulk to get a discount (eg. Buy 6 trinkets and get 10% off the total).
Shop online
The Internet has revolutionized the way we shop in the present. With a myriad of online stores, shoppers have been able to get better discounts. Make it a habit to look out for coupons that will get your big discounts at some sites. You might get some great deals along the way. Another way to get discounts would be by comparing online prices to your store prices. There are instances when the website would offer promos for items which would not be discounted at the brick and mortar store. Lastly most online stores offer free shipping fees if you have reached a certain amount. In order to save up and avoid paying for shipping costs, you can also add an item which can be used in the future or you can buy items with a friend. By pooling your orders, you both will be able to save up on the shipping costs. Just make sure to check the return policy of the online store. Some stores offer free return shipping policies, which would work to your advantage especially if you are purchasing clothes. In the event that the clothes do not fit, it would be good if you are given an option to exchange it for a different size.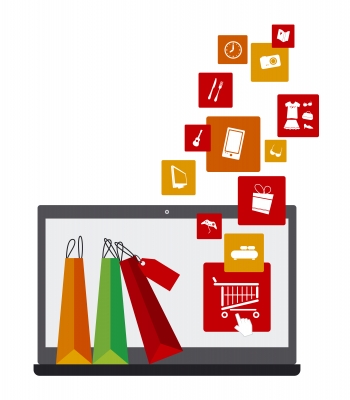 Photo Attribution:
1st image – Stuart Miles / FreeDigitalPhotos.net (http://www.freedigitalphotos.net/images/hot-deals-piggy-bank-means-best-buys-and-reduced-price-photo-p266896)
2nd image – Stuart Miles / FreeDigitalPhotos.net (http://www.freedigitalphotos.net/images/shopping-woman-means-commercial-activity-and-buying-photo-p281022)
3rd image – feelart / FreeDigitalPhotos.net (http://www.freedigitalphotos.net/images/Computer_Networks_g351-Shopping_Online_p164373.html)