What to Ask When Opening a Retirement Account. Number Three Would Tell You of Early Withdrawal
Opening a new retirement account is one way to secure your future. Retirement plans were made to make the lives of people comfortable upon retirement. This is why it's important to get the best retirement plan to ensure that you'll achieve this goal. Here are some of the most important questions to ask when considering opening a retirement account.
How Much Is the Contribution?
There's a maximum amount that employees could contribute for their retirement plan and it's stated by the law. However, employers have the option to make it lower for their employees. Moreover, some companies automatically enroll their employees, while others require that interested employees would apply manually. It's important to know the contribution amount as this would be deducted from your salary. You need this to make sure that you'll be able to manage your budget properly, especially this would be a long term payment.
Will Your Company Match Your Contributions?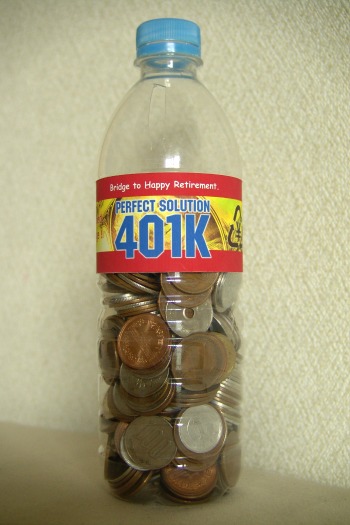 401(k) is a retirement plan that's offered to employees in which contributions are automatically deducted from their payout. Many companies match the contributions of their employees up to a certain amount, although not everyone does. It would be a huge benefit if your company would match your contributions. However, even if it does not, you may still want to consider getting this type of loan because it could lower your taxes.
Can You Make an Early Withdrawal?
While retirement plans were created for retirement, withdrawal can also be made even while you're still working. However, this would usually come with early withdrawal fee. If there's no penalty for withdrawing the funds before its maturity, it may be taxed. You may want to consider this as you might face an emergency situation that may force you to make an early withdrawal from your plan.
Where Would Your Funds Be Invested In?
You may probably have a financial adviser when it comes to the investment of your retirement account. However, as the owner, it's important that you understand this matter. They could be mutual funds or bonds. The costs of investments must be low in order to maximize the returns that you would receive.
These are just some of the questions to ask if opening a retirement account. Another important question that people may ask regarding retirement is when should they start to open one. When people hear the word retirement, the first thing that comes to many people's mind is that it's for old age. However, this is no longer true nowadays as many are considering early retirement so they could enjoy life even better at a younger age.
If you want to retire early or you want to make sure that you have enough funds to live a comfortable life upon retirement, it's recommended that you start opening a retirement account and paying your contributions as early as possible. You'll thank your future yourself for this rather than wait for a longer time before you would start saving for your retirement. Do you know of other important questions to ask when getting a retirement play? Type your comments below.
Photo Attribution:
Featured and 1st image by geralt [CC0], via Wikimedia Commons
2nd image by MIKI Yoshihito (Flickr: 401K – Perfect Solution !?) [CC BY 2.0 (http://creativecommons.org/licenses/by/2.0)], via Wikimedia Commons