Top Tips on How to Celebrate the 4th of July without Sacrificing Your Budget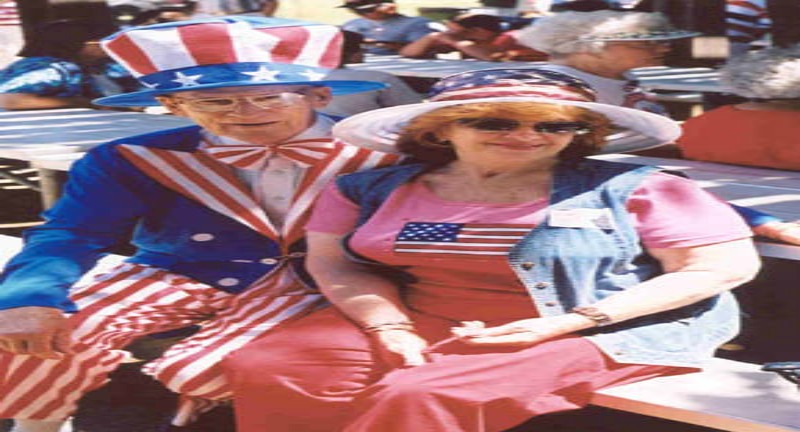 The 4th of July is coming and like the majority of Americans, you may be planning to throw a party for the celebration of the independence of the USA. You can still have a fun party without getting broke. There are practical things that you can do so you can save money on this big celebration. You want this to be a great day, but you also want to make sure that your budget will not suffer after this event. Here are some things that you may want to consider.
Buy the Things that You Need Early
Like with other holidays, the cost of products that are often purchased for the July 4th celebration often goes up as the actual day comes nearer. Set a budget for it and plan in advance what you wish to purchase for the celebration.
With this, you will avoid the rush period when everyone's cramming to complete what they need for the event, which can be stressful. Moreover, you'll be able to save since the prices have not yet increased by then.
Use Coupons on Your Purchases
Coupons are a great way to save on various items. Check out coupon sites and see which you can use for the party. All you need is a little patience in browsing for the possible coupons to use and of course, the paper and printer for printing the coupons from the Internet.
Aside from the coupon sites on the web, you'll also find coupons in magazines and newspapers, which you can cut and bring with you on your shopping. If you have several coupons in hand, it's best to make a list of the things that you need to purchase and how many coupons you can use for them to have a better idea on how much you're going to spend.
Most supermarkets and grocery stores have sites where you can check the prices of their items, as well as their coupon policy. The stores have different terms when it comes to the use of coupons so make sure that you're aware of them. Some stores only accept a specific number of coupons per transaction so you could strategize on how you can divide the items you'll purchase into different transactions to maximize the use of your coupons.
Check Out the Dollar Store
Let's not forget the dollar store. See what party items you can get from there, like decorations, plastic cups, plates, etc. It doesn't have to be all that fancy. It's better to be practical than push yourself into spending more than what you can afford. Again, you may want to do your shopping a few weeks ahead to avoid the shopping rush.
Use Your Creativity
Decorating the place would add up to the festivity of the event. If you're on a tight budget, you don't even have to spend several dollars on this one. Be creative and make your own decors. There are several tutorials on the Internet that will teach you how to do this.
Most of them require things that are easily available at home and if you need to purchase some items, it would only be minimal. You may ask the help of your friends or family members, especially those who love decorating or designing. Aside from saving cash, it can also serve as your bonding moment and you'll also feel a sense of pride for creating your own decors.
Pass on the Fireworks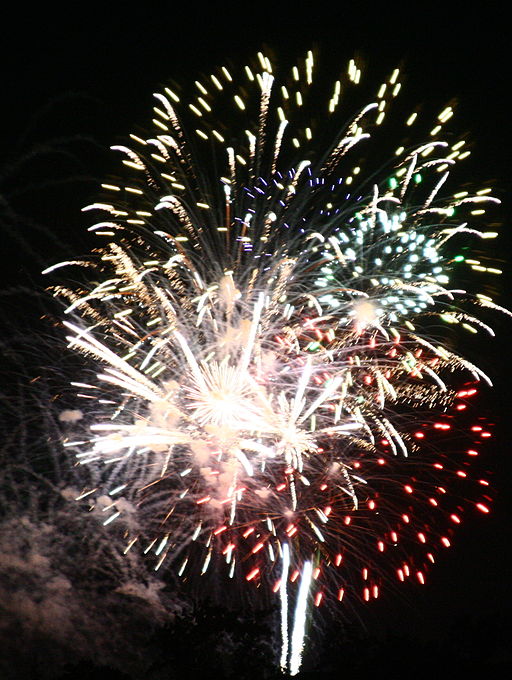 Fireworks are part of the 4th of July celebration. However, there are free public fireworks shows everywhere that you can watch together with your loved ones. You can still enjoy the spectacular display of fireworks without spending a single cent. If you really wish to have some fireworks on your own party, you may want to consider buying only a few instead.
Plan the Party with Family or Neighbors
You don't really have to plan and pay for everything on your own. Why not ask your friends, family or neighbors to celebrate the event together? It would be more convenient since the expenses and the work will be divided. You may contribute a specific amount for the celebration or you may also decide on a potluck party.
Celebrate the birth of the US without having to worry about your personal finances after the party by following these tips.
Photo Attribution:
Featured and 1st image by Bill Larkins [CC-BY-SA-2.0 (http://creativecommons.org/licenses/by-sa/2.0)], via Wikimedia Commons
2nd image by Jeremy Nicholson from Fuquay Varina, NC, USA [CC-BY-2.0 (http://creativecommons.org/licenses/by/2.0)], via Wikimedia Commons