Guidelines On Giving To Groups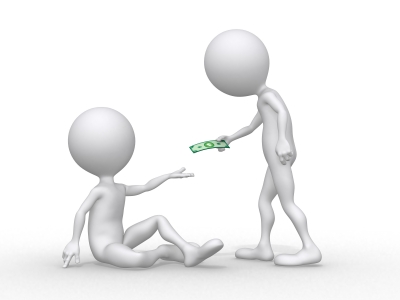 Though giving finances – donating funds from one's own pockets to groups advocating noble causes is something good, having a way of doing this is important, especially since it involves money matters. However fine sharing of one's financial blessings to certain causes may be, there are people who still avoid involvement with them since, more often than not, human beings seem to be more inclined to acquire than share their resources, their money in particular. To address this tendency, it is good to reflect on the universal principle of "reap what you sow" since, one usually receives only the same amount and/or to such an extent that he/she himself/herself does so to others.
Why Do People Share Their Money?
There are reasons why a person shares his/her financial resources. Such an act might simply be based out of the generosity of one's own heart, having experienced being blessed and/or trained through the years by parents, guardians, mentors, etc., of the value of giving, and experiencing its benefits. Others might also be motivated by gratitude over another person's act/s of generosity, inspiring him/her to do the same for others.
Others share their money because of a pledge he/she made to someone or something. Though a pledge may be something noble in nature, there are cases however, wherein a person makes this half-heartedly or even unwillingly, which eventually results to guilt. Sadly for such an individual, sharing money from his/her own pocket has becomes a burden, "forced" on him/her by guiltiness.
Types of Advocacy Groups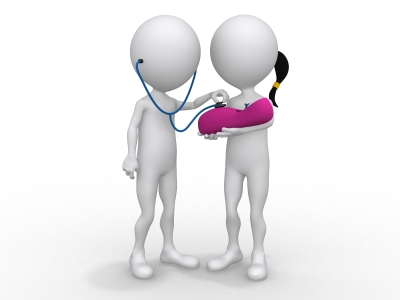 A person can give to an individual or to a group of individuals – an organization that supports and takes care of people – the needy, the sick, etc. Organizations that do this may be a profit-based and non-profit in nature. Profit-based groups are usually companies that acquire money through their investors, and utilizing these financial resources for their Corporate Social Responsibility (CSR) initiatives (e.g. community outreaches, environmental management and protection activities, etc.) However, this somehow forms a barrier for many individuals who are mostly low to medium income earners and yet still desire to give since, corporations prefer contributors such as business people who can dole out huge amounts of money, as their partners.
Fortunately, non-profit groups, which may be religious and non-religious in nature, exist. Religious organizations, which are usually church-based groups, also engage in events held by companies such as community outreaches – educating folks, treating victims of natural disasters, caring for individuals in war-stricken areas, etc. Other such groups operate various institutions – orphanages, homes for the elderly, and places for persons with disability, among others. Those who spearhead such activities and operate these institutions for religious groups are usually priests, nuns, pastors, deacons, lay ministers, etc., while individuals in non-religious groups, who also do these activities, are social workers, volunteer staff of civic groups, doctors, nurses, etc.
Budget Finances Well Before Giving
Donating one's financial resources to support noble causes might be a fine thing to do and something to aspire for. However, since such an initiative involves money matters, good financial management is necessary. One should clearly be aware of his/her financial capabilities and limitations before getting involved with something like this, carefully assessing his/her funds from which he/she will be drawing amounts for donations from. This includes one's job, business, allowance, even taking into consideration amounts he/she may get from special sources such as gifts and/or donations that he/she might also receive from others.
When evaluating one's sources of funds, he/she should take into account, not only at the quantity of his/her finances but how often he/she gets them. This is crucial since both will become the basis to properly budget his/her needs not only for basic necessities but for other financial matters as well – savings, investments, and many more, which will also include the amount he/she for donations. Aspects to consider when budgeting for contributions should be clear to an individual. This includes what group and/or advocacy one intends to support, how much he/she plans to give, how often these contributions are to be made, and until when one plans to share his/her finances with the intended recipient/s of his/her money.
Evaluate Yourself Before Giving
Aside from a system on giving monetary contributions, an individual should also establish a foundation – a basis to guide him/her in sharing his finances to others. Such is necessary to ensure one's consistency in keeping his/her commitment to support a group and/or a cause. This can be done by self-evaluation.
One's interests – likes and dislikes, can be a person's strong basis for this. It is wise to give one's financial resources to support only causes that capture and/or are aligned to an individual's concern/s. Another good basis for determining how to disburse funds in line with this subject are one's values, which encompass his/her sense of right and wrong. These two – one's interests and values, can become strong pillars on which one's decisions on managing his monetary resources can rest on in line with giving donations. And these two pillars, combined with good financial management, particularly how to budget one's funds in line this matter, can become reliable guidelines in sharing one's finances with others.
Photo Attribution:
Featured and 1st image by David Castillo Dominici / freedigitalphotos.net
2nd image by  David Castillo Dominici / freedigitalphotos.net
3rd image by Stuart Miles / freedigitalphotos.net