Save Money for Hosting the Thanksgiving Dinner This Year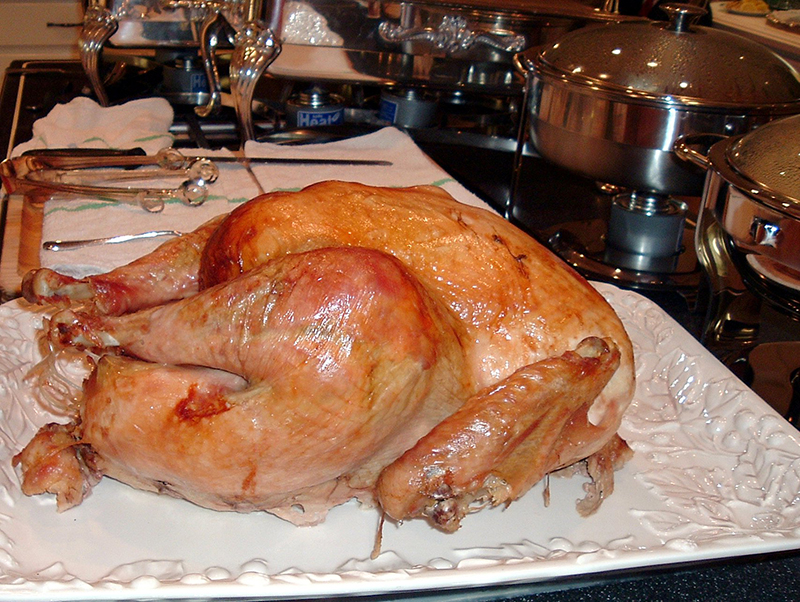 Thanksgiving is only a few days away. If you were tasked to be the host for this year's celebration, there are ways on how you can save money so you don't get broke after the event. Hosting the Thanksgiving can be fun if you love entertaining people. However, aside from spending a lot of time and effort in the preparation and cooking, you may also end up spending a huge amount of money if you're not able to control your spending. This could put a hole in your pocket. To avoid this problem, here are the things that you can do in order to save some dollars on Thanksgiving.
Go BYOB
Wine can be expensive and it could hurt your budget if you need to buy something for several guests. Since you're already shouldering the food and preparation, why not ask guests to bring their own beverage. They may bring more so they can share it with other guests. You'll not run out of beverage and your wallet wouldn't cry either.
Ask Them to Pitch In
If you're really in a tight budget, you don't need to borrow money just to have something to prepare for Thanksgiving. Since they are your family and friends, it's okay to be honest about your financial status and that you'll appreciate any help that they can give. Some may bring additional foods, while others could contribute money that you can use for the dinner.
BYOF for Those with Special Diets
Determine if any of your guests have special diets and ask them to bring their own foods. This isn't rude as long as you tell it nicely and you explain to them that you're on a tight budget. They are more likely to understand, since as mentioned, they are your close friends and family anyway. This way, you don't have to prepare separate dishes for them apart from the main ones.
Request Them to Bring Extra Chair
If having several guests and you only have a limited number of chairs at home, you may ask them to bring extra folding chairs. It's not practical to purchase new ones just to be used for the Thanksgiving dinner. Let them know that it would be a huge help if they bring these. They would be the ones sitting on them anyway. Moreover, they shouldn't really expect for you to buy new chairs only for that occasion.
Cook Simple Dishes
The meals don't need to be expensive and complicated. Simple dishes that don't require several ingredients and preparation are ideal. Not only are they easy to cook but they can also save you big bucks make sure to determine how many guests are really coming to avoid cooking more than what you need.
Shop Around for Ingredients
The ingredients that you would use for your Thanksgiving dishes may be on sale, especially those that are used in traditional dishes during this occasion like ingredients for stuffed turkey. While you may feel comfortable shopping in your favorite supermarket, there might be other stores selling them at a discounted price. Watch out for Thanksgiving sale as these would a huge help.
Go Natural for Décor
Aside from cooking foods, you may also want to add some decors. Instead of purchasing decors, why not consider getting natural decors like leaves, acorn and other things that you put in. In case you decide to purchase use more items that you can use, go to the dollar store and buy cheap items that you can use.
These are just some of the Thanksgiving tips that can help you save a lot of money. Are there other things that you wish to add? Type your comments.
Photo Attribution:
Featured and 1st image by Glen Edelson from ATLANTA, USA (Turkey Time) [CC BY 2.0 (http://creativecommons.org/licenses/by/2.0)], via Wikimedia Commons
Second image by Evan Swigart from Chicago, USA (White Wine) [CC BY 2.0 (http://creativecommons.org/licenses/by/2.0)], via Wikimedia Commons