Making the Most of a Small Team for Your Business
As a small business owner, you cant expect to have a full team with several employees right away. You will start with only a handful of people in your team. You are still starting this business, and you cant afford to give away everything that you have earned for employee salary.
It does not mean though that you cant operate well if you have only a few people working with you. All companies start small, but they eventually grow. Nothing happens overnight. The key is to work well with these people and make the most out of the team.
Share your vision with them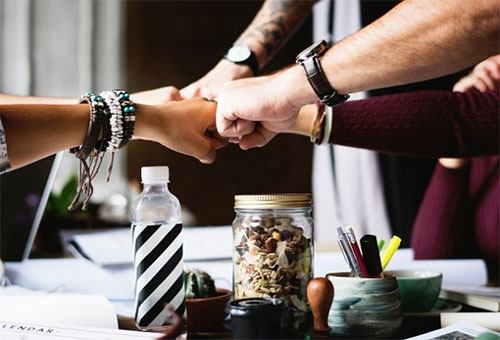 You might see them as your regular employees now, but they are the core members of your team. If your business grows someday, they will move up the ladder. They have been there since the start and they see the changes over the years. Therefore, you need to tell them what you plan for the company, and what the steps are to get there. If they understand clearly your vision, they will work hard with you to reach it.
Dont keep on setting up a meeting
It does not make sense for you to schedule a meeting all the time. You have other means of discussing with them. Besides, if there are less than 10 employees in your team and you work in the same place, you can make announcements in the office any time you want. Some business owners dont even have a physical working environment. Everyone is working online and will only meet during crucial moments. You can keep each other posted through group chats and video conferencing.
Automate some tasks
Since you have a small team, you dont want to burden them with a lot of tasks. It helps if you allow some tasks to be automated. Look for reliable software that makes the tasks easier. Accounting, bookkeeping, payroll services, data entry, and many others are only some of the services that you can automate using apps and software. You dont need to rely on specific individuals to do these jobs when they already have a lot on their plate.
Provide opportunities for education
You need to treat this team as an investment. Their growth will also help your company in the long run. Therefore, if they want to continue learning, you need to allow them to do so through scholarships. They dont need to stop working while they are studying. There are online courses for them to take. They can also join webinars about topics that are related to their current job.
Trust your team
You are currently with people who serve as the foundation of your company, and foundations are always built on trust. You need to be friends with everyone in your team and let them know that you trust them. Allow them to have a say even in making major decisions.
The size of your team does not matter if you know how to use them well and make the integral parts of your business success.
Photo Attribution:
Featured and 1st image from https://img.publishthis.com/images/clientImages/cid1235/2015/06/a/7/7/a776d2c2e550d7d102761ac2e9d014d1_clientImage_2315x1543_xlarge_original_1.jpg
2nd image from http://www.smallbusinessheroes.co.uk/small-business-advice/how-to-invest-in-your-team-for-the-most-effective-business/