Halloween is Coming! Find Out How to Celebrate the Event Without Breaking the Bank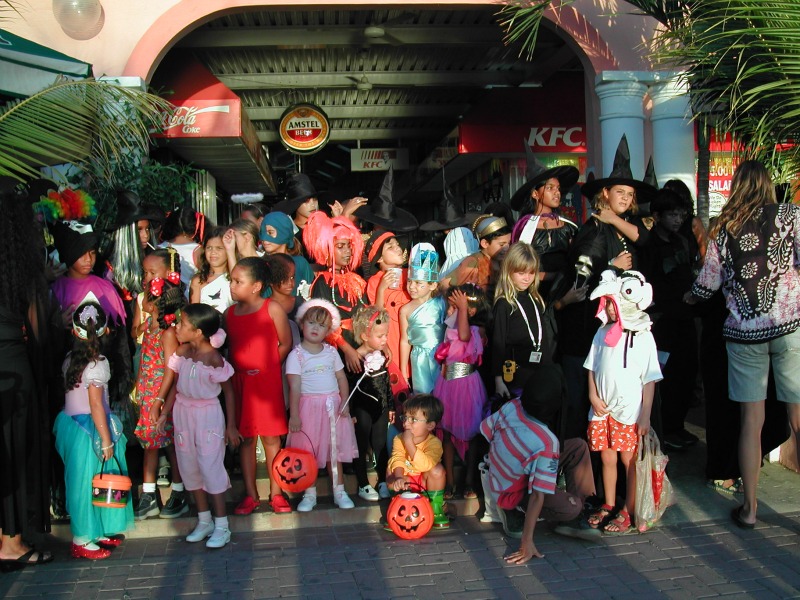 Halloween is almost here and if you're like many families in the US, you're probably starting to decorate your home now. You may also be already planning on your kids' costumes and what to give the trick or treaters once they knock on your door. Around $7.4 billion was spent by Americans for Halloween in the previous year. There's a big chance that the same thing is going to happen this year. However, you don't really have to spend hundreds of dollars to celebrate the event as there are things that you can to keep the expenses low and still have a blast.
Find Others to Swap Costumes With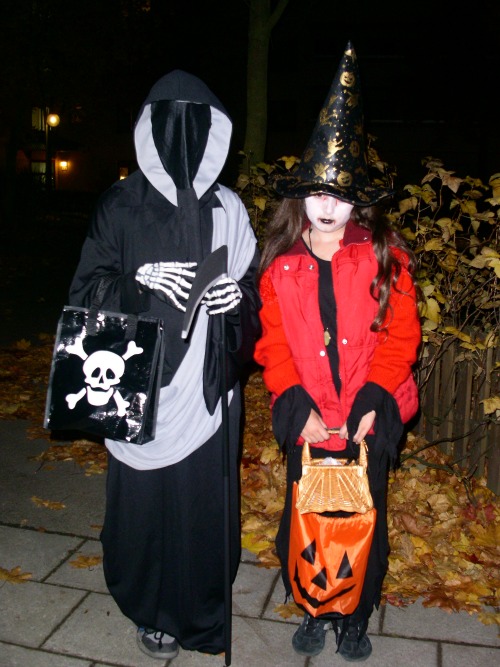 If you have kids who are almost the same age or size, you may swap their costumes so that you don't have to buy new ones. It's also best that you keep the old costumes so you could still use them in the future. You may also ask other parents that you know who have kids that are the same age as yours if they would like to consider swapping costumes. With many families looking to find ways on how to save in whatever way they can, it wouldn't be that difficult to do so. Once the Halloween season is done, costumes would drop in prices. You may want to take advantage of this to shop for your kids' costumes next year, in case you wish to get them new ones for the next celebration. It may be too early, but this is the best time to buy if you're after the cheapest that you can get.
Go for Cheaper Treats
Many chocolate manufacturers increased their prices last year. While these sweets may be what most children would love, candies are cheaper. Choose colorful and different varieties of candies as kids would find them fun. Find wholesale shops where you can get them as this would give you huge savings. There are also online stores that offer Halloween discounts. Just make sure that you are dealing with reliable sellers.
Buy More Affordable Decorations
Just like with candies, you don't have to spend a lot of money for your Halloween decorations at home. If you still have old decors, it's okay to use them again. You can play with them and change their positions to give some twist. You may also check out dollar stores and thrift stores to purchase cheaper decors. If you want to make it even more fun, you can turn it into a DIY project for the whole family. There might be items that you already have at home that you can use. Use your creativity to come up with decors that wouldn't slash your wallet.
Check Out Free or Low Cost Halloween Events
There are Halloween parties and events during this time, which require hefty registration fee. You can still find enjoyable parties that the whole family can join in without spending anything or for a small fee. Do your research now to find out those that are available around your area so you could determine where to bring the kids.
Go BYOF on Your Halloween Party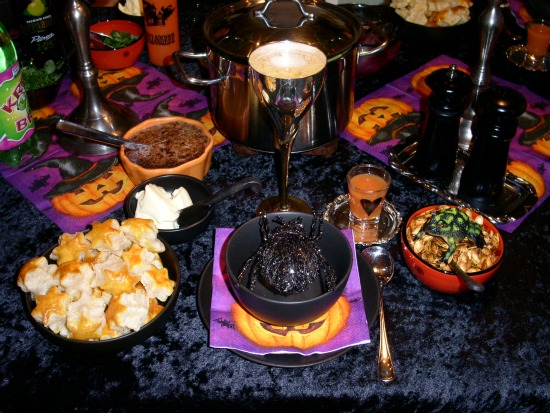 Whether you want to host your own Halloween party or you've been appointed by friends and family to do so, this can still happen without spending a lot. Ask close friends and relatives to help with the planning and decoration. You don't have to shoulder the foods and snacks too as it can be very expensive, especially if hosting for several guests. Go for a pot luck or bring your own food (BYOF) type of party to make it easy on your pocket.
Do you know of other Halloween saving tips that you wish to share? Type your comments below.
Photo Attribution:
Featured and 1st image by Halibut Thyme at en.wikipedia [Public domain], from Wikimedia Commons
2nd image by ToyahAnette B (Own work) [Public domain], via Wikimedia Commons
3rd image by Anette B. (Own work) [Public domain], via Wikimedia Commons