Easy and Delicious Thanksgiving Leftover Recipes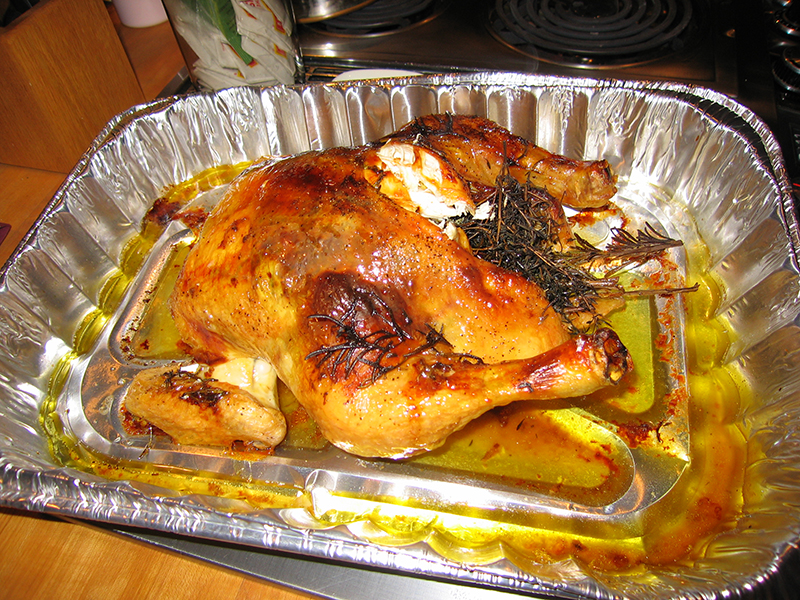 You may still have Thanksgiving leftovers in your fridge and you're probably wondering the best thing to do with them. In this tough economy, it's ideal to make the most out of everything and as much as possible, avoid putting things to waste. There are easy to whip and delicious recipes that you can make from these leftovers. This would save you some dollars as you wouldn't need to buy or use more ingredients for your next meals. Here are some of the leftover recipes that you can try.
Quick Turkey Tacos
Craving for Mexican tacos? Here's a nice twist that you can try using your leftover turkey. With all the tiring cooking and preparation that you had during Thanksgiving, you'll love this quick and easy to make, yet still delicious turkey tacos. You'll need tortillas, olive oil (1 tsp.), butternut squash (1 ½ cups), minced cilantro (2 tbsp.), shallot (minced), garlic (1 clove, minced), lime juice, salt, and your leftover turkey.
Warm olive oil on a skillet over medium heat and add the squash. Cook until tender, transfer to a bowl and let cool for around 5 to 10 minutes. Add the remaining ingredients and toss. Put some of the mixture in the tortilla together with shredded turkey and enjoy eating. You may put on hot sauce if you want a kick in the tongue.
Yummy Turkey Wraps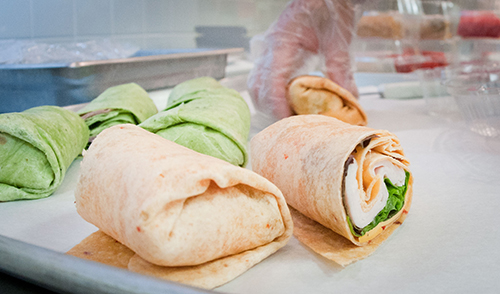 This is another easy to prepare but yummy leftover recipe that the whole family would love. Aside from the leftover turkey, you'll need whole grain wraps, cranberry sauce, pepper (¼tsp.), salt ( ¼ tsp.), Dijon mustard (2 tsp.), and mayonnaise (1/2 cup).
Mix chopped turkey and all the other ingredients except for the cranberry sauce and whole grain wraps in a bowl. Spread two tablespoons of cranberry sauce on the wraps and add the turkey mixture. Roll the wraps and share it with the family.
Tasty Turkey Pasta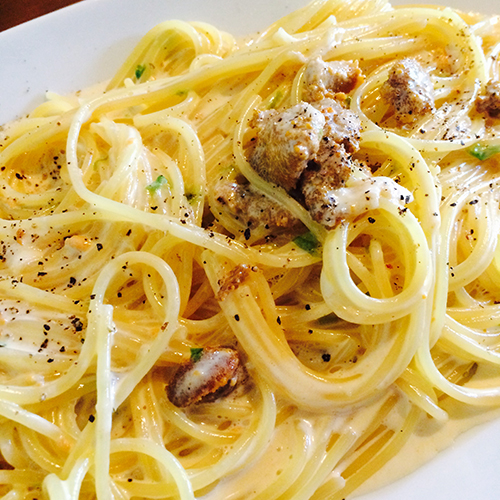 You can also make a delicious pasta out of your leftover turkey and other ingredients. What's nice about pastas is that you can add any ingredient that you want to the noodles. You'll need pasta cooked according to the directions on the package, chopped parsley (1 tbsp.), cooked turkey (1 cup, cut into small pieces), pumpkin (1 cup, cubed), shallot (diced) and butter (1 tbsp.).
Put the butter into the pan over medium heat. Once sizzling, add the shallots and pumpkin and cook until it's tender. Mix in the turkey and add salt and pepper depending on your taste. Add in the pasta and toss so it will be coated with the ingredients evenly. Finally, add in the parsley and toss once more.
Hearty Turkey Soup
This is perfect for winter season. It would keep the family warm, while enjoying its delicious taste. You'll need chicken stock (4 cups), dry white wine (1/2 cup), celery stalk (chopped), onion (chopped), carrots (2 pcs, peeled and chopped), olive oil (1 tsp.), water (4 cups), bay leaf, fresh parsley, turkey (cut into bite size pieces), fresh tarragon (2 tbsp., chopped) turkey carcass and carrot (diced).
In a large stockpot, add in olive oil and heat. Put in chopped carrots, celery and onion. Stir and cook until the onion turns golden brown in color. Add wine and let it simmer. Mix in the turkey carcass, bay leaf, water, chicken stock and fresh parsley. Let the mixture boil. Lower the heat and continue cooking for about an hour with the pot partially covered. Remove fat on the surface. Remove the turkey carcass and strain the soup in big saucepan over medium heat. Add in diced carrot and bite size turkey and simmer for about 5 minutes or until it turns warm. Garnish with fresh tarragon and serve.
Do you have any other Thanksgiving leftover recipes that you wish to share? Type them in the comments section below.
Photo Attribution:
Featured and 1st image by Tom Harpel (http://flickr.com/photos/[email protected]/1750378) [CC BY 2.0 (http://creativecommons.org/licenses/by/2.0)], via Wikimedia Commons
2nd image by U.S. Department of Agriculture (20111012-FNCS-LSC-0225) [CC BY 2.0 (http://creativecommons.org/licenses/by/2.0)], via Wikimedia Commons
3rd image by JaggyBoss from JAPAN (生うにパスタ@SOYO) [CC BY-SA 2.0 (http://creativecommons.org/licenses/by-sa/2.0)], via Wikimedia Commons