Financial Management Tips: Stretch Your Pay Check To Complete Your Errands. Here's How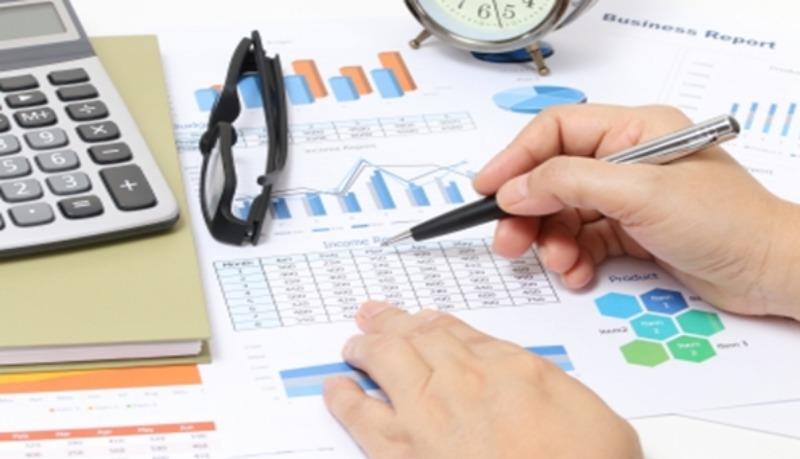 An ordinary employee's skills in financial management can be seen in many ways. One, is when funds in his/her bank account naturally becomes depleted as days pass by since his/her last pay check, but a need for spending becomes necessary in order to address the sudden increase in the number of his/her errands. Many of these individuals are workers of different business establishments found within the metropolis. They are paid their salaries, usually on the 15th and 30th of every month. After which, most of them go through the usual process of releasing money earned – buying daily needs, paying bills, etc. Fortunately, there are already those who have learned the habit and skill of saving and investing, which are fine indicators of good financial management.
Financial Management is important. But proficiency in this matter, does not exempt anyone from economic difficulties experienced by all human beings. Even with one's best efforts in budgeting, saving and investing, a person might still find himself/herself in a situation where his/her well-managed funds will not be enough to cover unexpected expenses (fare, food, tips, etc.) that accompany sudden increases in the number of tasks that need to be done. Fortunately, such situations are just temporary.
Determine your ceiling expense.
Knowing your current limit for daily spending is of utmost importance when going through such situations. This information is crucial in helping you effectively and efficiently budget your remaining finances in preparation for upcoming expenses. Simply take note of how much is left of your salary in your bank account. Count the number of days from the present until you get your next pay check. Divide the available amount by this number of days. You will, more or less, arrive at a value that should serve as your daily expense ceiling for the moment. Avoid going beyond this amount.
What is important?
Most people still do not know the big difference between what's urgent and important.US President Dwight Eisenhower even once said that "what is important is seldom urgent and what is urgent is seldom important." So what is the distinction between them then? Important activities are those that lead to the attainment of your objectives. On the other hand, urgent activities, though demanding immediate action, lead to the achievement of someone else's goals, rather than your own. Knowing this principle is very important not only for managing your financial resources but your time as well. If such errands are of an urgent nature but not that important, you may just opt to delegate them to someone else.
Plan out activities and map out destinations.
Be strategic in carrying out your errands. Make a comprehensive list of all activities that need to be done. Identify the venue locations where these tasks are to be carried out. Chart your travel route and identify the modes of transportation that are to be taken to reach these places. This is very much applicable to commuters who should also take note of fare rates for cabs, buses, trains, trams and many more. Include miscellaneous expenses such as entrance fees, parking fees, and the like. Set aside budget for these. Travel schedule might also be a good thing to consider while planning. Avoid traveling during rush hour traffic, which puts quite a hole on one's pocket, especially when his/her cab gets caught in a traffic jam.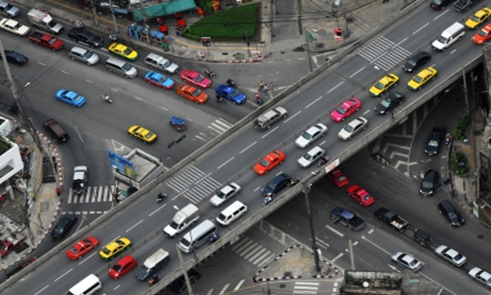 "Hitting Two Birds with One Stone"
Strive to accomplish as many errands as possible in just one trip. This can be done by studying venue proximity. Plan based on errand location destinations, identifying tasks to be done in venues that are near each other. This can help you save on transport cost – fare for commuters and gas for vehicle owners, since travel will be done within just one vicinity. A well thought-out plan might even make it possible for you to just walk from one errand site to another. Here, walking becomes beneficial not only to your pocket but to your health as well since walking is good exercise.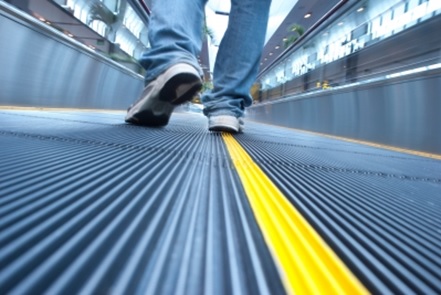 Cut Cost Further.
To further cut expenses on public transportation one might opt to hitch a ride with someone else (relative, neighbor, friend, work mate, etc.) to and/or from his/her area of destination. Some car owners can practice carpooling with their friends and/or workmates. This enables them to save cost on fuel, oil, water, car maintenance, etc. as such expenses are divided among many. Finally, cut down on food expenses while doing errands. Taking heavy meals at home and/or just bringing your own homemade snack with you as you do your errands, can help you avoid spending for it outside, further stretching your budget until you get your next pay check.
These are but simple and practical tips an ordinary person can consider when, in spite of his/her best efforts in managing his/her finances, funds might still be unable to meet expenses that accompany the sudden rise in errands. Presented above are plain but clear examples of thriftiness, another fine indicator of good financial management. Try them. They pay off!
Photo Attribution:
Featured and 1st image by Pong / FreeDigitalPhotos.net
2nd image by think4photop / FreeDigitalPhotos.net
3rd image by lkunl / FreeDigitalPhotos.net